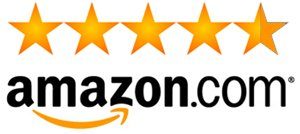 Do you know a teacher, counselor, or other helping professional who can use some help to develop their side hustle? We've got them covered with our new book which makes for a terrific gift!
To learn more, listen to an interview with Dr. Sabella on WGCU at
https://news.wgcu.org/post/we-meet-author-school-counselor-side-hustle
Practicing or retired, all types of professionals including counselors, educators, social workers, psychologists, and other human services practitioners can use our guide to develop extra income by doing what you love to do.
"Cannot tell you how much I have appreciated this read. I truly could not put the book down. So many great ideas and stories. Thank you for what you both produced. I believe this will help inspire others to venture out."
-Dr. Ernest Cox, Professor of School Counseling at Texas A&M University
"Highly recommend! This book is full of great resources and ideas for any educator wanting to make extra money. It shares beautiful stories about counselors who have stepped into the entrepreneurial world to share their passions and talents."
-Julie Frizzi, School Counselor
"School counselors have so many skill sets that lend to side hustles (like writing a book)- snag this book for yourself and see what I mean!"
-Lauren Walters Tingle, High School Counselor
"This is another 'must read' to add to your library!! Why do extra duties at work when you can work from your phone from anywhere?!"
-Franciene Sabens, 2016 Illinois School Counselor of the Year
---
Experience the joy of doing more of what you love and the freedom of having extra income. Not sure how to do it exactly? We've got you covered with this new book! School Counselor Side Hustle has everything you ever wanted to know about succeeding at a lucrative side hustle! All educators and aspiring side hustlers, practicing or retired, will benefit from this book.
School Counselor Side Hustle spotlights several school counselors and educators who are already doing it. Their stories will help inspire you and give you insights into how side hustling is done. Our side hustle spotlights share the valuable lessons they have learned and then give us sage advice. School Counselor Side Hustle covers seven main areas which include:
Private Practice Counseling
You'll also learn about many other side hustles and side jobs that school counselors are currently engaging in that go beyond our "Big Seven." And, we cover the "nuts and bolts" of side hustle development from beginning to end in a practical way. From setting up your company to promoting your product or service, this book gives you the detailed information you need to start a side hustle or get your existing one to the next level.
---